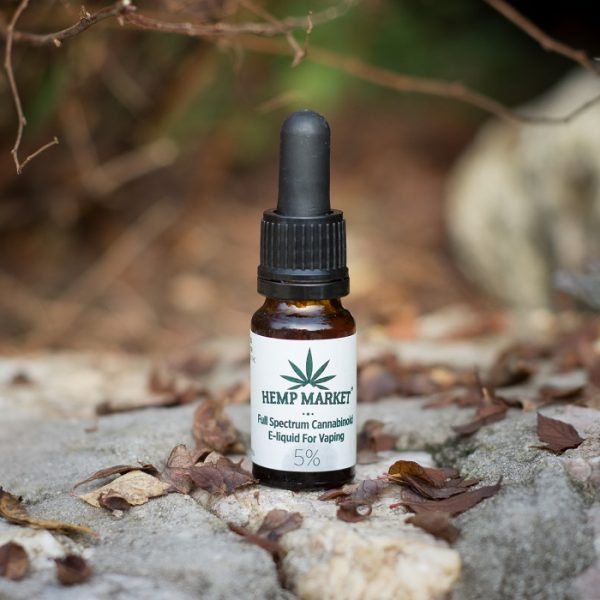 Full Spectrum E-Liquid – Hemp Flavor 10ml – (5% – 500mg CBD)
Product Description
Our Hemp E-Liquid offers a whole new way to enjoy CBD – with maximum convenience and flavor. Each bottle is made from certified European hemp, and has been extracted using clean, solvent free, CO2 technology. This ensures that each and every one of our bottles of E-Liquid contains pure, natural and unadulterated Hemp extract. Of course, there are no synthetic cannabinoids added. Charge up you vaporizer, and enjoy the goodness.
Each bottle contains 10ml of E-Liquid, with each millilitre delivering about 120 puffs. With 500mg of pure Hemp extract, our E-Liquid is a highly concentrated, that offers almost immediate results.
Ingredients: Cannabidiol & other cannabinoids, vegetable glycerin, propylene glycol. Nicotine free!
THC content: 0.11%
Content: 10 ml – 0.34 Oz. (5% – 500 mg CBD)
Category: Herbal aromatherapy
You may also like…