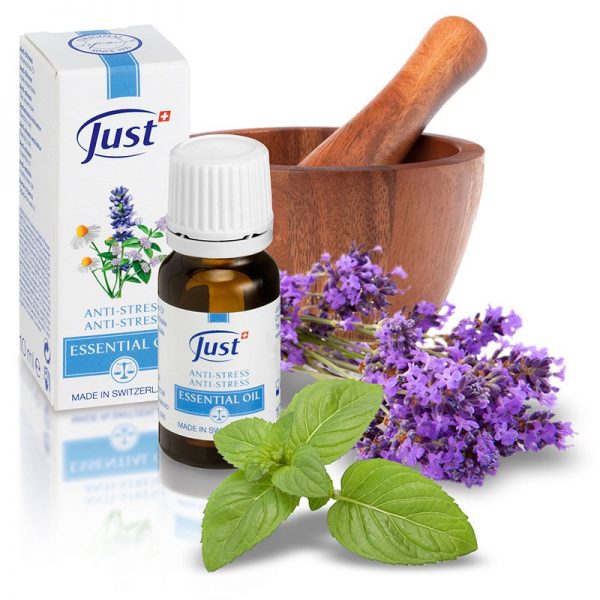 Original Swiss Anti Stress Essential Oil (10ml – 0.33 Fl.oz.)
Product Description
Anxiety, nervous tension, stress: A few drops of Anti Stress behind your ears, on the nape of your neck and on your wrists provide a wonderful relaxing effect through the intense aromas of its essential oils. As an alternative, a few drops of Lavender Essential Oil are very effective because of its natural relaxing properties and Palmarosa Essential Oil restores harmony and balance. Insomnia: A bath with Melissa Bath Essence comforts and promotes a good night's sleep. Combine with a few drops of Anti Stress or Lavender, Chamomile or Neroli Essential Oil applied behind your ears and on the nape of the neck. Dilution of essential oils: Mix a total of 3-5 drops of your favorite essential oils into a teaspoon of Aromablends Body Lotion or Body Oil and apply over your whole body or over a specific area for a massage. Or, mix a total of 6 drops of one or several essential oils for every 10 ml of Aromablends Body Mist in a small spray bottle.
The product is so effective because of the precise combination of 15 plants that are connected to each other with all care and wisdom in order to contribute to the immediate sense of re-well-being.

Softly rubbed behind the ears and nape of neck or added into a relaxing massage, sauna, bath or aromatherapy burner.

Content: 10ml – 0.33 Fl.Oz.