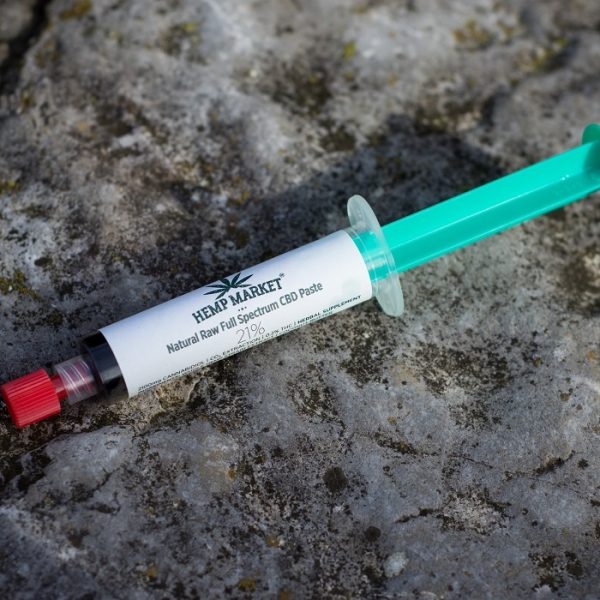 Raw Full Spectrum CBD Paste – 10ml (21% – 2100mg CBD)
One of our best selling products!
Product Description
CBD rich hemp paste is CO2 extracted from organically grown hemp in the EU. The oil contains over 75 compounds such as CBC and CBG and is also rich in important Terpenes. It is because we use the whole plant with a full range of healing compounds that our products work much better than isolated CBD alone.
Instructions for use: Put approx. 4-5 drops (approx 1 – 1.5 centimeter line) 2 times per day of paste under the tongue, keep it there for 1 minute and swallow.
Content: 10 ml – 0.34 Fl.Oz. syringe (21% – 2100 mg CBD)
You may also like…